1. del kan læses her.
Torsdag eftermiddag besøgte jeg "The Science Museum", som lå nogen få stationer fra hvor jeg boede, og det var meget interessant for sådan en nørd som jeg. Museet var faktisk i 4 eller 5 etager, og jeg nåede at se under halvdelen i de tre timer, jeg havde.
Jeg så blandt andet en udstilling, der viste dampmaskinens historie og betydning for industrialiseringen, en udstilling om computere og et lege-rum for børn og barnlige sjæle, hvor der var alt fra gyroskober til sæbebobler og hjernevridere. Det mest spændende på museet var dog det ægte landingsfartøj fra Apollo 10-missionen. Havde man bare kunnet få lov at kigge ind i den…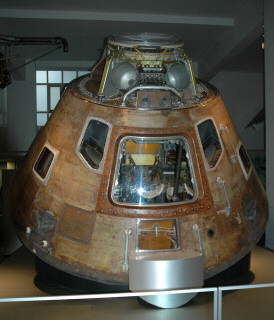 Det havde været godt at have meget længere tid derinde og have været sammen med nogen, som synes det var lige så spændende som jeg selv, men sådan skulle det altså ikke være denne gang.