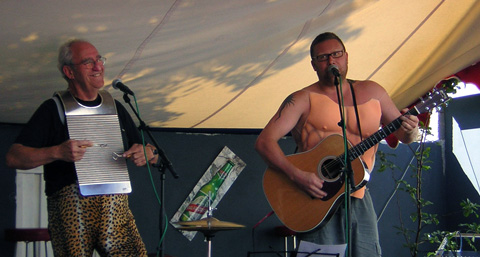 I søndags var det igen Ole-tid på Ingolfs Kaffebar, denne gang optrådte han ligesom sidste år sammen med Tom McEwan.
På trods af at antallet af fremmødte børn var mindre end sidste år, var showet fyldt med mere energi og sjov end sidste gang, og de voksne var godt med.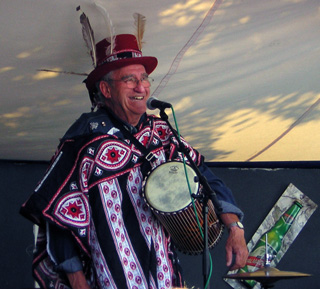 Ole havde (foruden sin guitar selvfølgelig) igen taget sin kontrabas og et nye tryllenumre med. Han tryllede en publikums pengepung væk i en kasse og kunne ikke få den tilbage, så nummeret blev droppet, og han havde nær glemt at give kvinden sin pung tilbage, men det skete vist i sidste øjeblik efter showet.
"Sætlisten" lignede (imod forventning) faktisk forbløffende lidt showet fra sidste år bortset nogen af sangene og indledningsnummeret med "The talking drum". Det hele var en god blanding af:
The talking drum og råb på afrikansk
Navnesangen og "På gensyn"-sangen
Jonglering og kast med riskorn (og kinesisk kåbe)
Be bob a lu la (med publikum på kor)
Et rigtigt jazznummer for trommer og (kontra)bas
Fy fy skamme-sangen
Andreas & Kajs sang samt bakke snagvendt-sangen (ekstranummer)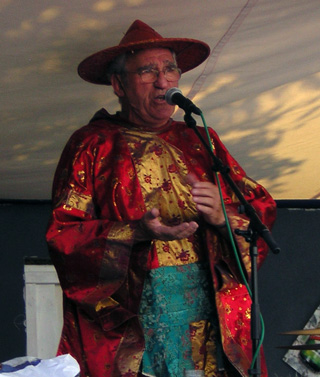 Dagens højdepunkt:
Og hvis man siger "Ingolfs kaffebar", bliver det til…?
(intet svar fra publikum)
Jeg fik efterfølgende en autograf og fik sagt pænt tak for julekortet.