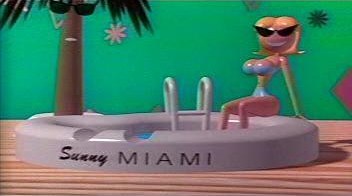 Hvor jeg er dog træt af politisk korrekthed. Den nyeste trend i USA er, at kvinder ikke må have bryster, for de er jo anstødelige og farlige for børn. I hvert fald må det være dette, som ligger til grund for, at Pixar endnu engang har smide en censureret dvd på markedet med deres gamle kortfilm "Knick Knack" fra 1989.
Filmen blev oprindeligt lavet af en flok computernørder og drengerøve, og derfor havde kvinden i filmen meget store bryster i form af to velplacerede kugler, men disse er blevet fjernet på den nye udgave, som er sendt i handlen her op til jul, nøjagtig ligesom det skete, da filmen blev lagt på dvd'en "Finding Nemo" i 2003. Hvor er det bare plat, og man burde faktisk forlange pengene tilbage.
Heldigvis findes den originale film stadig, så vil du se den, så er det bare at hoppe en tur forbi YouTube. Mon ikke Pixar har fået lukket YouTube-videoen ned? I så fald må du en tur på Piratbugten.