Her et par indtryk af rejsen til Chicago.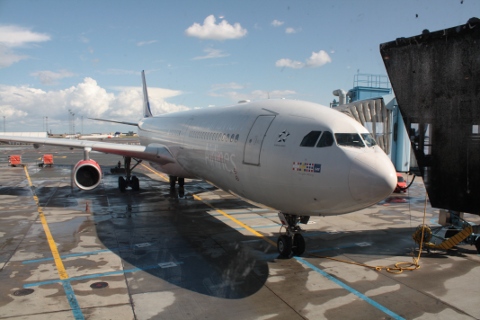 Luftbussen (Airbusflyet), som skulle flyve os til Chicago fra Kastrup. Turen tog 8 timer i fly, hvilket er mindst 3 timer mere end min krop umiddelbart er gearet til. De sidste timer var hårde. I O'hare-lufthavnen blev jeg lukket ind af en halvsur security-mand, som nærmest tog det som en personlig fornærmelse at jeg ikke havde udfyldt papirerne helt og ikke selv havde en pen til at gøre det med.
I lufthavnen blev vi nærmest smidt ind i noget, vi først troede var en pirattaxa, da den ikke havde noget taxameter, men man kan åbenbart drive sin egen taxavirksomhed, for det var en vognmand, der åbenbart havde flere vogne kørende, og han var egentlig flink nok. Men da jeg bad om en kvittering, fik jeg et kort, som jeg selv kunne udfylde…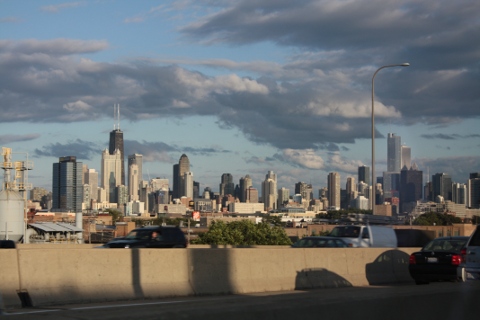 På turen ind mod downtown var der rimelig meget traffik pga. at de fleste fra frakørslerne til highway'en var lukket. Men skylinen tårnede sig op.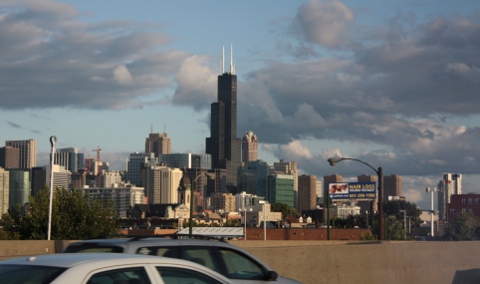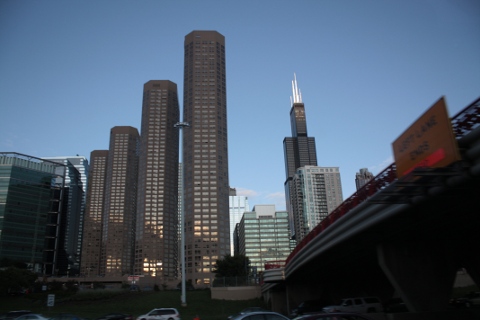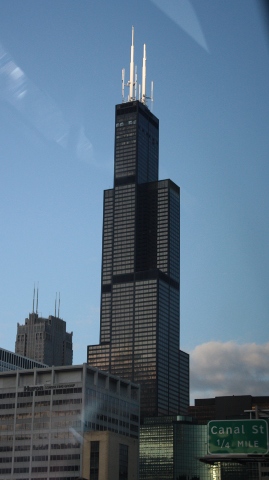 Hotelværelet er stort og pænt, men her er pissekoldt. Det må jeg lige have gjort noget ved.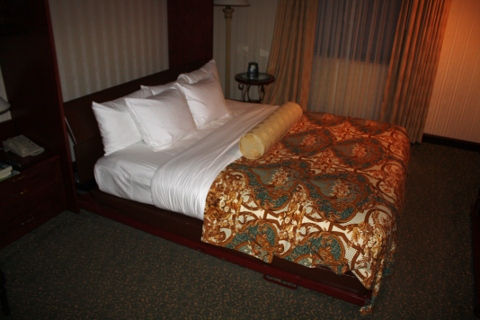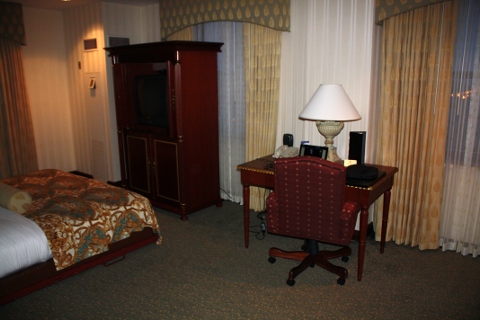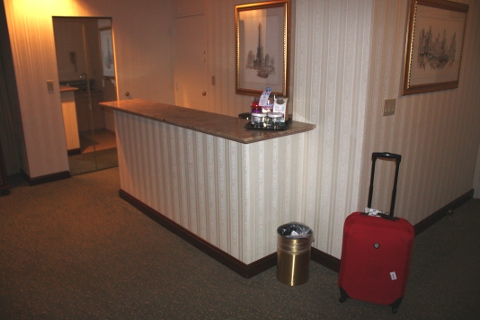 Efter at have gået en lille tur i aftenskumringen (uden kamera) og købt et par donuts og en Red Bull til at vågne på, gik jeg i seng kl. ca. 22 lokaltid (mens det rystede en smule i undergrunden) og vågnede igen ved 6-tiden. Sjældent har jeg været så tidligt oppe frivilligt.
I dag står den nok på museumsbesøg m.v.
Det komplette album kan ses her.